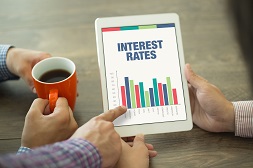 SEARCH NEW COMMERCIAL RATES:
COMMERCIAL MORTGAGE LOAN RATES EXPECTED TO RISE AGAIN. FED RAISED RATES .75 ON JUNE 15, 2022.
NEW CRE LOAN OPTIONS AVAILABLE!
NEW Adjustable CRE Mortgages With Rates as Low as 3.7%. Stated, Full or No Doc Options.

Now is The Time to Secure The Commercial Funding You Need With Terms You Can Afford Before The Next Fed Rate Hike Expected in August.
Find Funding For Industrial, Office, Medical, Apartment / Multifamily, Mixed, Church, Auto and Other Property Types.
Commercial Mortgage Rate Range
Conventional Rates: 4.25% - 5.63%

USDA Rates: 3.75% - 6.55%
Private Bank Rates: 4.18% - 5.88%
Life Comapnies: 4.84% - 6.9%
Securitized (CMBS): 4.04% - 5.6%
Bridge Rates: 5.18% - 13.18%
SBA 504 Rates: 5.07% - 6.11%
SBA 7a Rates: 4.25% - 5.5%
Construction Rates: 5.15% - 9.50%
Mezzanine Rates: 5% - 7.25%
NOTE: Every Deal is Different. Please Click Below to Search For Sources Matching Your Particular Needs.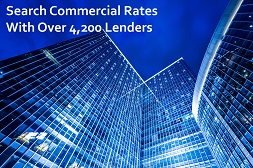 SEARCH OVER 4.200 COMMERCIAL LENDERS
Search Our Unique Platform of Over 4,200 CRE Lenders to Compare Commercial Real Estate Loan Rates For Your Next Commercial Mortgage.
There Are Sources Covering All Asset Classes:
* Apartment
* Office
* Retail
* SBA (504 - 7a)
* Hotel
* Industrial
* Development
* Medical
* Automotive
COMMERCIAL SOURCES INCLUDE:
* PENSION FUNDS
* LIFE COMPANIES
* HEDGE FUNDS
* PRIVATE EQUITY FIRMS
* REITS
* ANGEL
* CONDUITS
* BANKS
* EQUITY LENDERS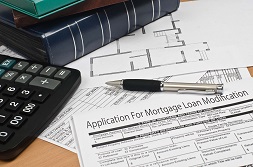 Need Help With A Current Commercial Mortgage ?
You Can Modify Your Existing Commercial Mortgage & Reduce Your Monthly Payment While Maintaining Your Property ?
Commerical Mortgage Modification offers the opportunity to re-negotiate the terms of your current loan while keeping your property and in some cases even improving your bottom line
Commercial Mortgage Modification With:
* Stopping Foreclosure
* Loans in Arrears
* Preventing Going Into Receivership
* Maturing Commercial Loans
* Defaulted Commercial Loans
* Reducing Monthly Payments
* High LTV Scenarios
* High Vacancy Problems
* Ballooning Loans
* 1st and 2nd Loan Workouts
* All Property Types
Read More >>

Commercial Mortgage Forums:
Start conversations, make requests, assist others in our NEW Commercial Mortgage Forums. You can post questions, provide answers to those who need assistance and find solutions to financing needs.