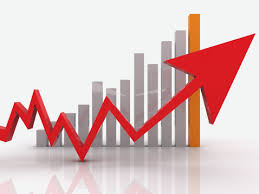 COVID-19 UPDATE >
COMMERCIAL MORTGAGE LOANS STILL AVAILABLE WITH RATES AS LOW AS 3.12%.
Commercial Mortgage Rates Are Historically Low Due to Fed Rates Remaining at or Near Zero.

Industrial, Office, Medical, Apartment / Multifamily, Mixed, Church, Auto and Other Property Types.
Now is The Time to Secure The Commercial Funding You Need!
Use Our Commercial Commercial Mortgage Rate Search App to Compare and Secure A Commercial Mortgage That Fits Your Needs.
SEARCH OVER 4.200 COMMERCIAL LENDERS
Search Our Unique Platform of Over 4,200 CRE Lenders to Compare Commercial Real Estate Loan Rats For Your Next Commercial Mortgage.
COMMERCIAL SOURCES INCLUDE:
Banks, REITs, Pension, Hedge, Life, Private Equity and More...
Find A Funding Source for Your Next Commercial Mortgage Using Up to 10 Fields Specific to Your Loan Needs.
Our Unique System Will Provide You with Lenders With Underwriting Guidelines Matching Your Specific Needs.




COVID-19 Affecting Your Commercial Cash Flow ?
Help Is Available...
Hotel, Retail And Other Property Types Experiencing Difficulty Dut to COVID
Did You Know ....You Can Modify Your Existing Commercial Mortgage & Reduce Your Monthly Payment While Maintaining Your Property ?
Commerical Mortgage Modification offers the opportunity to re-negotiate the terms of your current loan while keeping your property and in some cases even improving your bottom line
Commercial Mortgage Modification Helps
* Stop Foreclosure
* Loans in Arrears Now
* Keep You Out Of Receivership
* Maturing Commercial Loans
* Defaulted Commercial Loans
* Reducing Monthly Payments
* High LTV Scenarios
* High Vacancy Problems
* Ballooning Loans
* 1st and 2nd Loan Workouts
* All Property Types
Read More >>

Commercial Mortgage Forums:
Start conversations, make requests, assist others in our NEW Commercial Mortgage Forums. You can post questions, provide answers to those who need assistance and find solutions to financing needs.